Campinglanka.com dedicated to discuss Sri Lanka camping scene with more than 15,000 page views per month. Our main business is to provide camping gears for rent. In addition to that, our website provides comprehensive guides on camping destinations.
You also can share your stories if you believe your destination is worth to camp.
Benefits of sharing your story in our website.
You are permitted to share your youtube/Facebook links within the article
Get reaches/views for your Facebook page or youtube videos.
Earn and win gifts for best article selected monthly.
Build your brand name as a traveller.
Please use below submit button to enter your data online or download the word template and follow the instructions.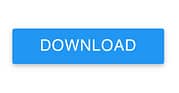 Please note : Copied contents are not valid and will be rejected.